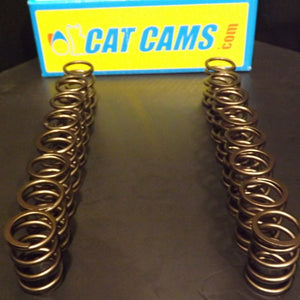 Catcams
Catcams upgraded valve springs Megane 2 RS, Clio 2 RS, Megane 3 RS
Uprated valve spring set for the Renault 2.0 F4R engine. Suiitable for all camshafts i.e. Catcams, Piper and Schrick. Not forgetting our own Performance Camshaft Set.
These have been designed with optimum weight and height to suit all applications whilst keeping minimal load on valve train components.

Price is for a full set of 16

Can also be used with standard camshafts for higer RPM use without valve bounce / float.