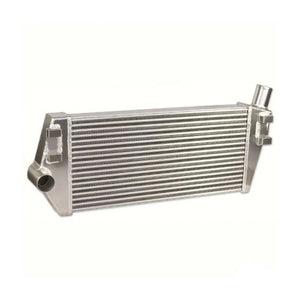 Forge
Megane 225 / 230 Forge Motorsport Uprated Alloy Intercooler
Direct replacement Uprated Alloy Intercooler to suit all models of Megane 225 / 230.
We are all aware how much better our turbo car feels on a cooler day. Well you can claw some of this back on those warmer days and improve performance all round by fitting an uprated intercooler. This unit is larger and has more capacity than the OEM intercooler with temperature reductions around 30 degrees cooler than the OEM item!
Cooler air = Increased Oxygen content = More Performance!
Suitable for STD cars, but a must for any owner with performance modifications i.e. ECU Flash (Remap) that increases the turbo boost pressure.
For further improved engine cooling see the Uprated Alloy Radiator.
* If this item is out of stock it is made to order and lead time is 5 - 7 working days. We will duly notify you when ordering, however if it is urgent we request you contact us before ordering to confirm before buying *