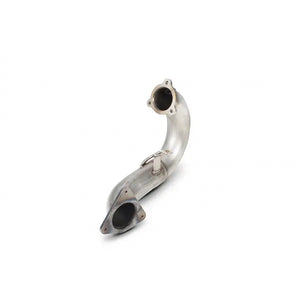 Scorpio
Megane 225 / 230 Scorpion Performance Decat Pipe 3" (76mm)
Decat pipe to suit the Scorpion performance 3" (76mm) exhaust system for all models of Megane 225 / 230.
Recommended for maximum performance and race use only.
The decat pipe replaces the catalytic converter with an unrestricted free flowing pipe to maximize exhaust gas flow.
Please note that to pass a UK MOT test your original cat or sports cat will need to be refitted.
It is advised that your Megane's ECU is recalibrated (mapped) to get the most from the decat.