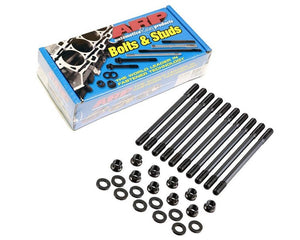 Sebimotorsport
Renault F4r F4rt ARP head stud kit
A full set of 10 ARP Cylinder Head Studs / Nuts including moly lube. These suit all F4R engines Atmospheric and Turbo.

For those building Extreme horse power engines or for that belt and braces approach, choose our ARP kits.

ARP are the world leader in fastner technology and these kits simply replace the OEM bolts with a stud conversion.